Filter Disc - Best Solution to Material Filtering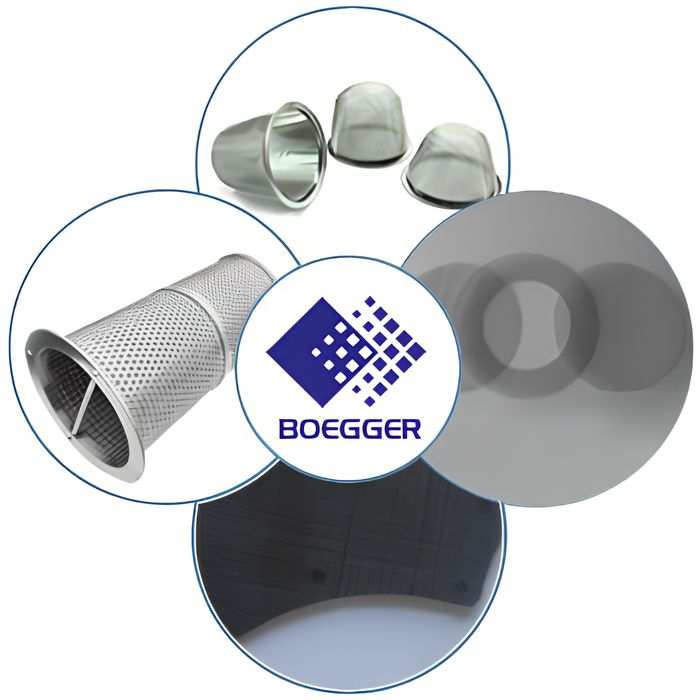 Boegger Industech Limited is a professional company specialized in the production of filter disc. Since 2000, Boegger has been committed to produce high quality filter disc. Now Boegger has become one of the leading manufactures of filter disc. The operating principle of Boegger filter disc is removing unwanted contaminants from fluid, air or solid. Thus you can acquire what you want without impurities. So when you meet this kind of problem, Boegger filter disc is your best choice!
Metal filter disc features better performance in damper environment or where paper filter discs couldn't supply sufficient rigidity and strength. It also features outstanding durability and suitable ability. Therefore it not only can withstand temperature range in excess of 500 F and high pressure but also can be manufactured by spot welding and perforating. What's more, filter discs can be designed to be compatible with most caustic fluids and they are cleanable and reusable. Therefore, compared with paper and cloth filter discs, metal filter discs can offer a long service life.
Metal filter discs are mainly used in distillation, absorption, evaporation and filtration process in rubber, plastic industry, sewage treatment, petroleum, chemical industry, pharmacy, metallurgy, machinery, ships, vehicle industry, food making and other industries. In addition, filter discs may be made into microirrigation disc filters for microirrigation equipment intended for operation in agricultural irrigation systems.
Filter Disc Applications
Filtration of air
Air conditioner, air regulator components, filtration of corrosive gases, etc.
Filtration of liquid
Ceramics polluted water cleaning, beverage, disposal of sewage water, filtration of corrosive liquids, etc.
Filtration of solid
Glass, coal, food processing industry, etc.
Filtration of oil
Petroleum, oil refining, hydraulic oil, edible oil filter, etc.
Filtration of other fields
Textile industry, insulation industry, automotive industry, chemical industry, metallurgy, medicine making, etc.
How to choose?
According to the material: carbon steel, copper, stainless steel, brass, phosphor bronze, etc.
According to the layer: one layer or multiple layers.
According to the shape: round, square, rectangular, ring, pleated, cylinder, tube, cone, etc.
According to the technology: perforated, woven and sintered.
According to edge processing method: edge wrapping, spot welding, seam welding and butt welding.
According to weaving types: plain weave, twill weave, dutch weave, etc.
Why choose us?
17 years production experience.
Export to more than 20 countries.
Quality control: strictly choosing raw material, advanced production line and facility, precise inspection equipment.
Reasonable prices with high quality products.
Design and customize products according to customers' special requirements.
We will supply support services before sale, on sale and after sale.
If you are interested in our filter disc series or cylinder filter series, please provide: filter material, weaving type, filter shape, layers, edge processing methods, packing dimension and quantity. In addition, if you want to know more information about our products and services, please browse our website or mail at sales@filter-disc.com.